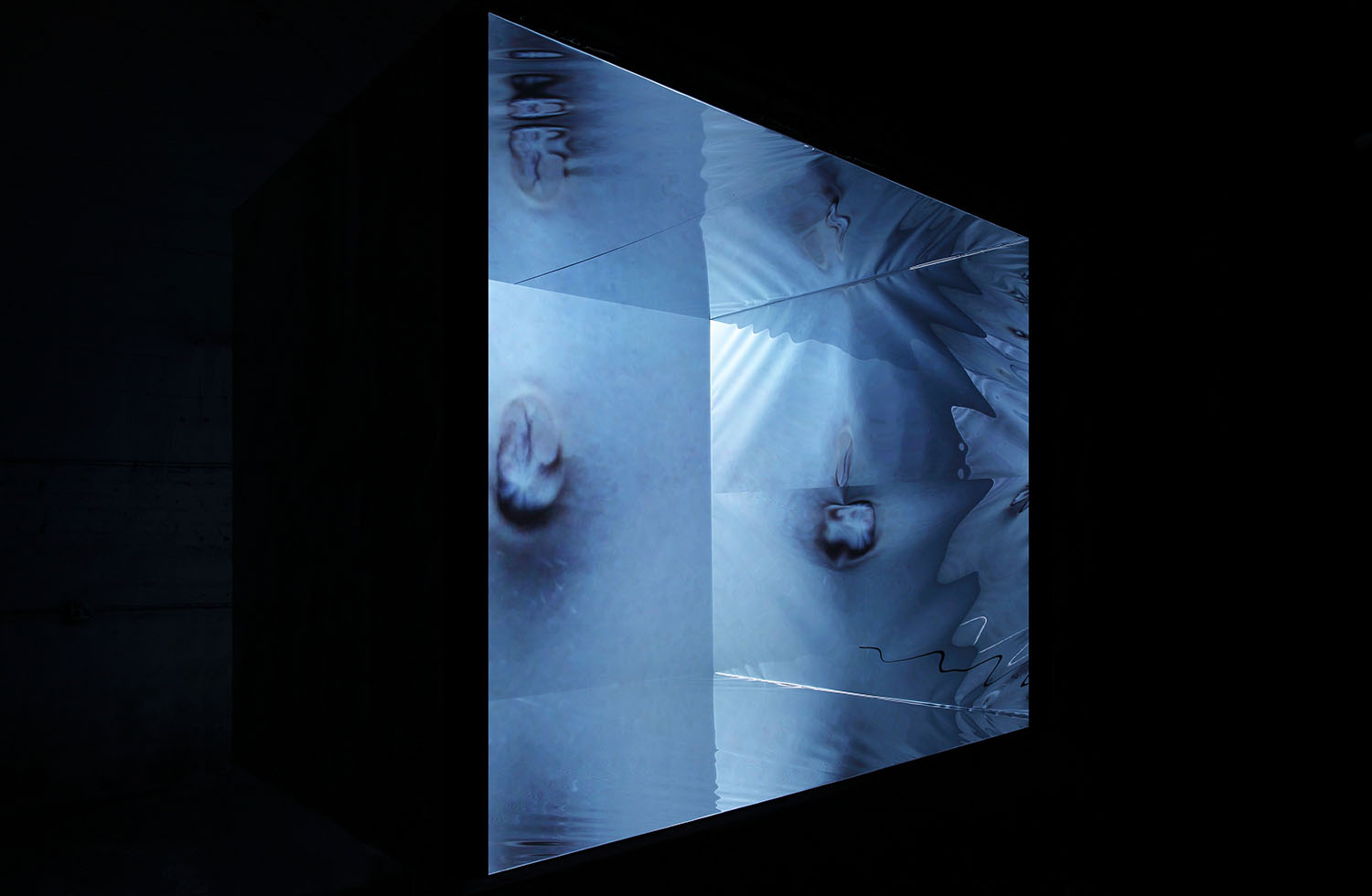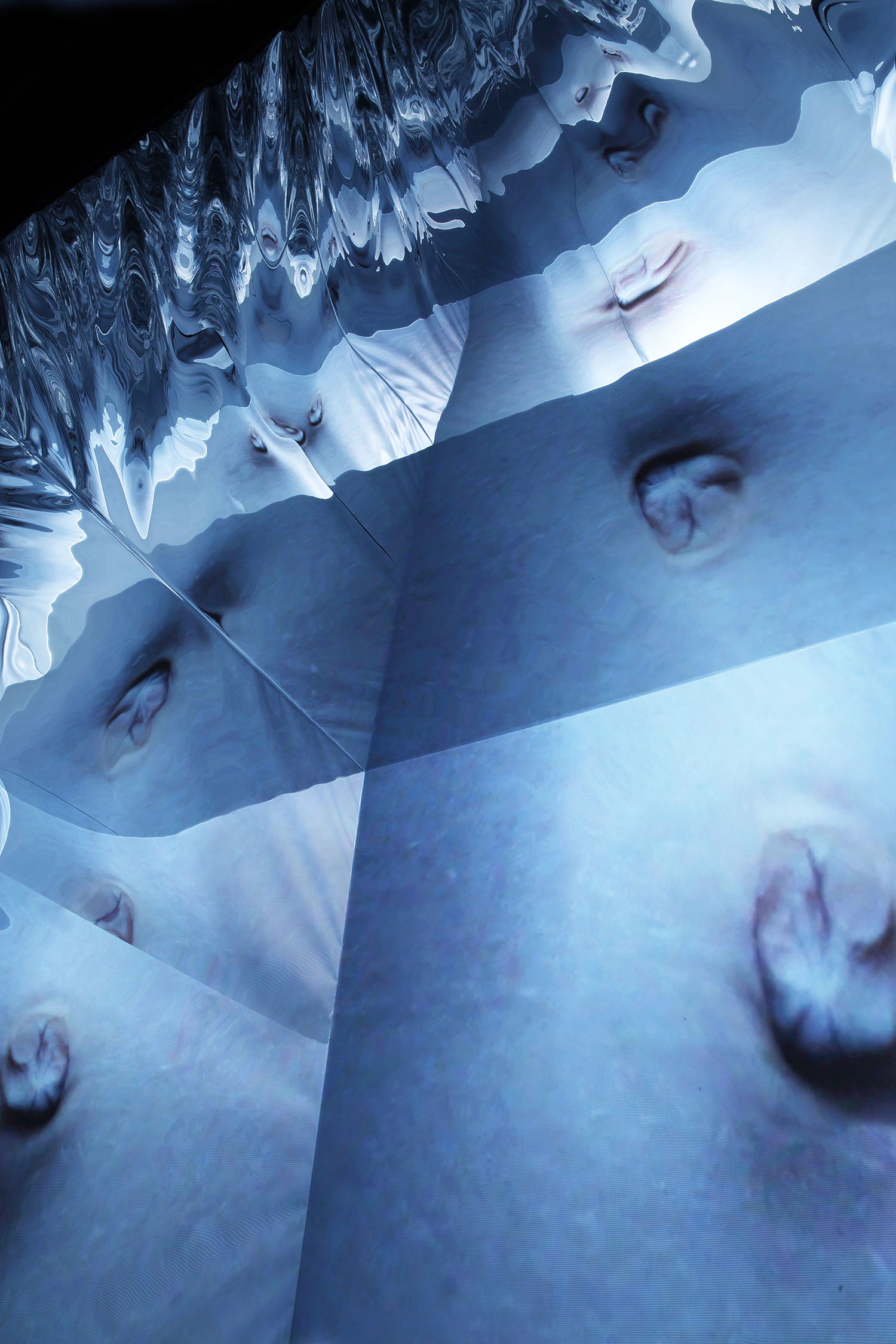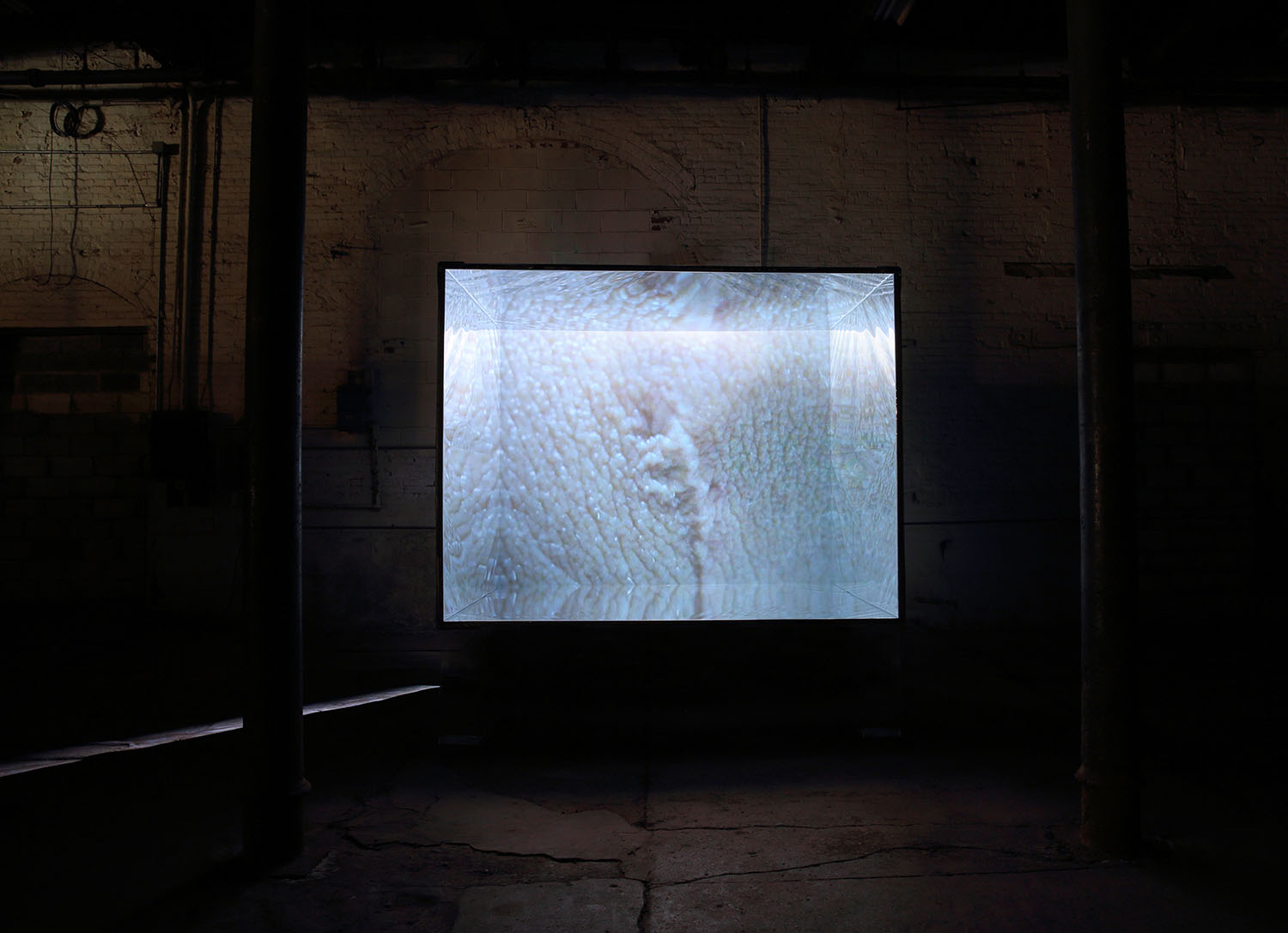 Aluminized polyester film, PVC, holographic film, wood, acrylic, video projection with sound
96"x96"x72"
The Physical Realm explores the relationship between our bodies, surrounding environments and inner states. It consists of a single-channel video projected inside a three-dimensional mirrored rectangle. The piece rests on transparent pillars, which provide a sense of floating and emphasize the physical borders of the structure.
The projected video consists of close-ups of skin that is animated by breath, muscle contortion and camera movement. The mirrored surfaces reflect the video outwards in all directions, creating an expanded corporeal space that breathes, writhes and paradoxically extends beyond its physical limits. This restricted yet boundless space merges the body with the outside environment and alludes to the emotional depths contained within our physical bodies.